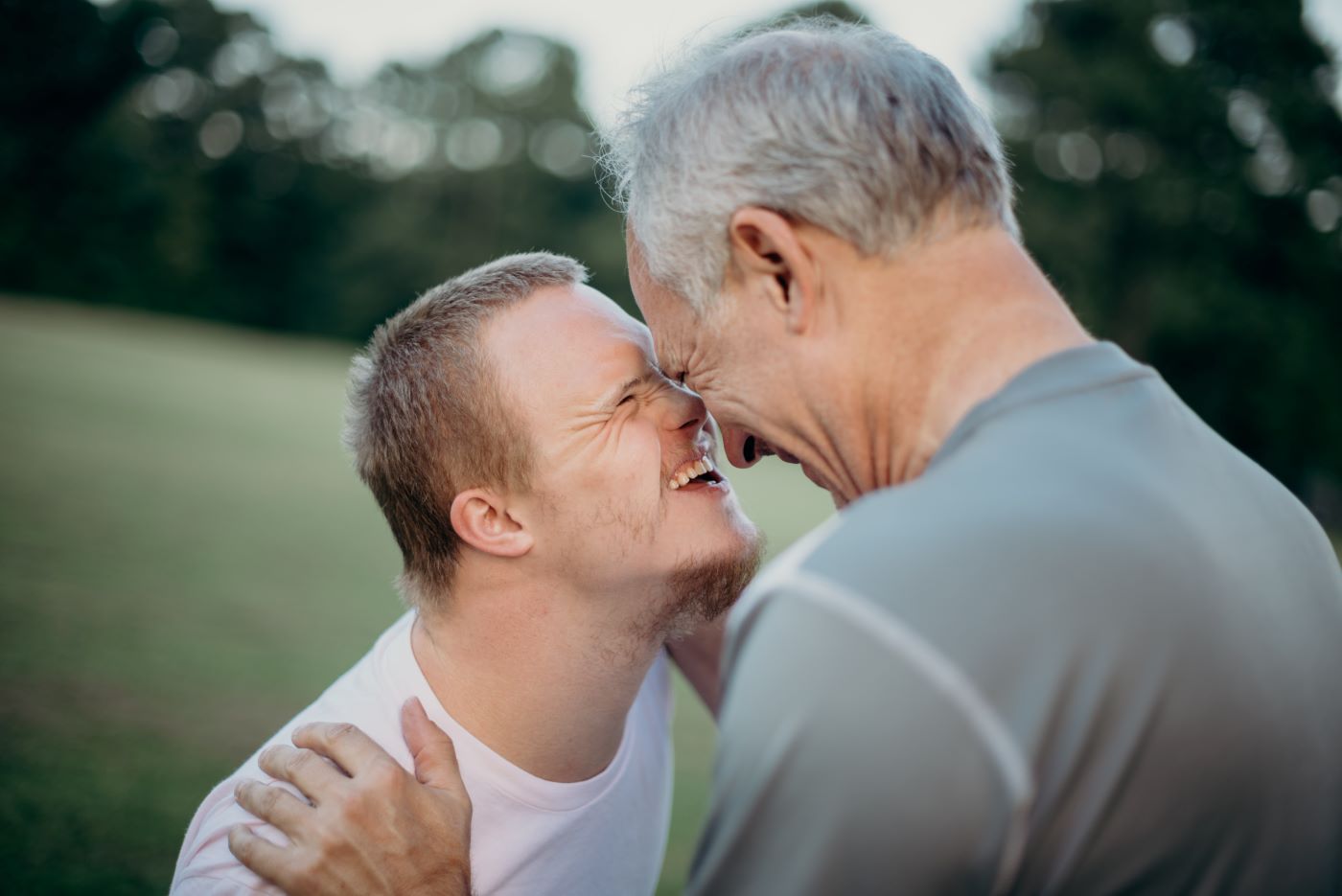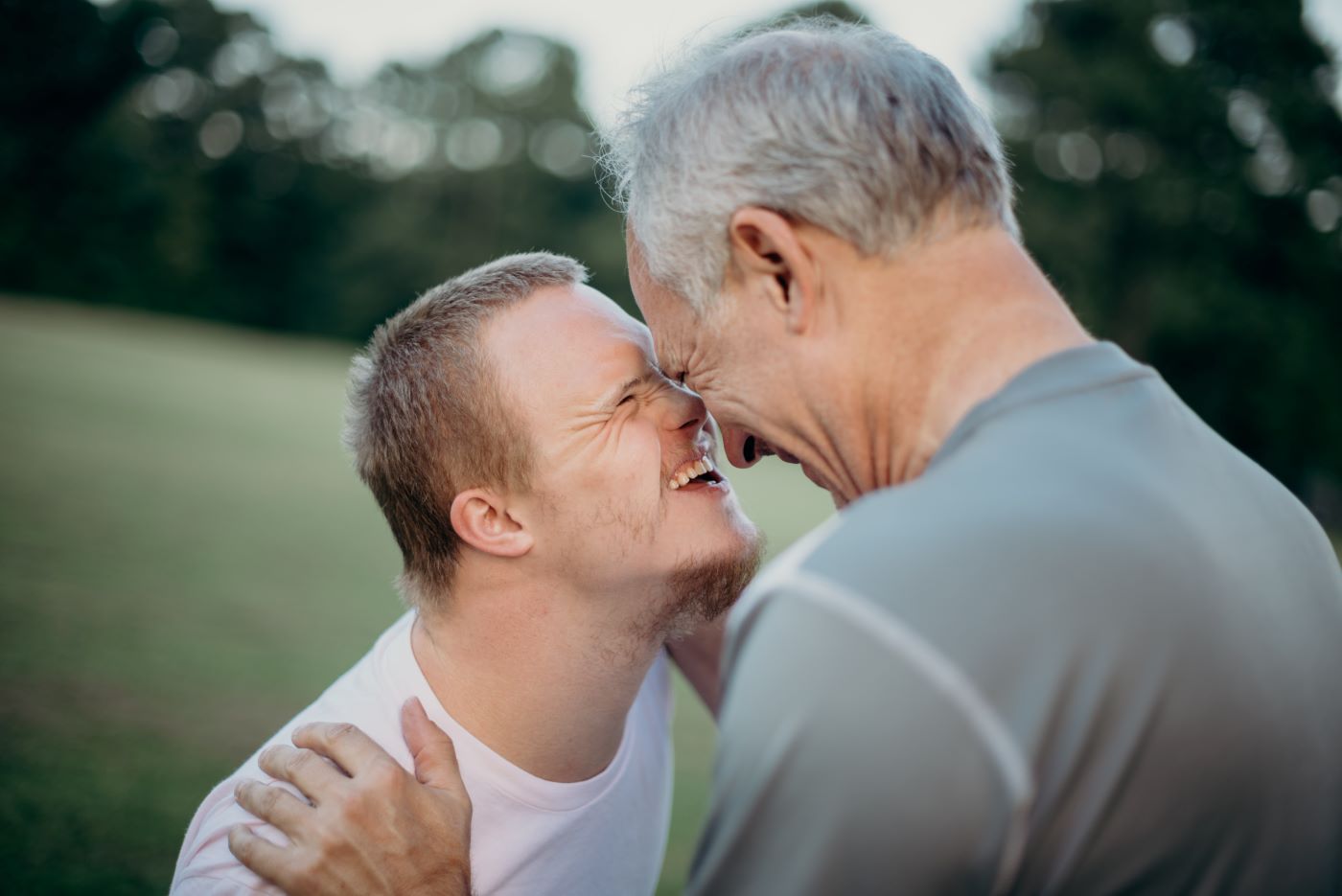 Kansas Special Olympics
When Kansas Special Olympics outgrew its facility, a campaign seemed challenging, albeit inevitable. When the "perfect" facility became available, they sealed the deal, before speaking with constituents and garnering their buy-in. Shortly after, Kinetic was retained to conduct a Pre-campaign Study for Together, We Win to support the new facility, building maintenance, additional staff and updated technology. "If we had it to do over, again, we would have begun our campaign in advance of buying a building."
When the Study revealed donor hesitancy, "Since you bought, you must have been able to afford it."—Kinetic was able to guide the conversation and build donor trust in the project, even if the order of events hadn't been ideal. Almost as much as the strategic planning, leadership appreciated Kinetic's "pep talks" that "helped us stay focused on our goals not get discouraged." In addition to a new, paid-for building, the campaign funded an endowment for ongoing maintenance expenses. "It's a wonderful position to be in."
Kinetic helped give us the support we needed during the campaign, but even more importantly, during the process of the campaign we were taught how to raise funds in larger amounts from corporations and foundations. We now have the skills to be able to do so successfully again in the future.
Chris Hahn, President and CEO
The Secret of Campaign Success
How Kansas Special Olympics Raised $1.35 Million
Trade secrets are a dime a dozen in today's business arena. In philanthropy, however, the secret to a good campaign is worth its weight in gold. Nonprofits can spend so much time concentrating on how they will reach their goal, they forget who will help get them there. For Kansas Special Olympics (KSO), the secret to raising a million dollars had as much to do with the people as it did the process.
Kansas Special Olympics was founded in 1970 and has a proud history of providing quality year-round sports training, education and athletic competition programs for individuals with mental retardation. Today, governed by a 20 member Board of Directors, full-time individuals on staff, as well as the support of over 20,000 volunteers, KSO is a model organization utilizing the venue of sports to impact the lives of thousands of Kansans; whether athletes, coaches or volunteers, by affecting their personal, emotional, spiritual, educational, physical and psychological development.
Due to the tremendous growth and expansion of KSO during the past 25 years (participation numbers grew from 200 in their first year, to over 7,416 during the 1993-94 year), the organization outgrew their state corporate/training facility. In 1995, KSO hired our firm to do a campaign assessment for a new education and program center to meet the current and future demands of the organization. Upon our recommendation, they entered into a $1.35 million capital campaign in November 1995. Twenty months later the "Together We Win" campaign was successfully completed. The campaign's title was synonymous with the way the campaign unfolded, as every person involved with the campaign seemed to understand and appreciate their single role in the collective effort.
Kansas Special Olympics' capital campaign was initiated with three major objectives:
Paying for the facility and renovations
Providing for a building maintenance fund for the facility
Beginning a paid area director endowment (providing a salary for a person in the field who manages the Special Olympics operations within a geographic designation).
Later in the campaign a fourth objective was added: providing for the technological needs of the organization and its athletes. Upon completion of the campaign, Chris Hahn, President and CEO of KSO says the success of the effort, coupled with the ongoing support the campaign has provided, is better than he had imagined.
"We now have a long-term fund — an endowment that will pay for the building and cover the maintenance expenses that the headquarters office requires," says Hahn. "We have three of our six paid area directors in place, two of which positions are endowed. We've had the opportunity to add some of the most up to date technology to our facilities. Plus, we have no mortgage payment on our headquarters facility and its up-keep is paid for by a building endowment maintenance fund. It's a wonderful position to be in," adds Hahn.
Of course, as with any campaign, KSO encountered several surprises (good and bad) along the way. One of the first unexpected obstacles the organization encountered was the effect their choice of a new facility would have on potential donors. Because of an excellent "find" on an existing facility, KSO had purchased their new facility in advance of their campaign kick-off. This was a deterrent in the minds of some potential donors who raised the question "since you're already in a facility, and it's not obviously a financial drain on the organization at this time, where's the urgent need for capital funds?" KSO had to educate these donors in the importance of renovating the new facility, providing for a building maintenance endowment fund, area director endowment fund, and advanced technology funds.
"If I had to do it over again, we would have begun our campaign in advance of buying a building," admits Hahn.
Dale Chaffin, campaign committee chairman and board member for KSO agrees, "The various rules and regulations that foundations have can make a huge difference in your outcome. Whether you already have a building, have bought land, are negotiating, or have a set of plans to build — all make a difference in whether you will receive funds from certain foundations. Every organization has specific rules and regulations, so if any part of your process violates their rules — you're out of the running," says Chaffin. "From the viewpoint of an organization such as ours, their rules don't always make sense. That's where the consulting firm comes in — their key role in the process is to educate the organization. I attended a seminar given by Kinetic* and learned about how the project needed to be executed in an organized and scientific manner. After his firm was retained for the campaign, the guidance in planning, direction during the campaign, and almost as importantly, the pep talks consultant Murray Blackwelder gave us along the way helped us keep focused on our goals and not get discouraged."
Chris Hahn also felt his consultant played a special part in the success of their campaign. "I really appreciated the efforts of Murray to push us and keep us moving through the campaign. He tried to guide, direct, steer and teach us all through the campaign. In a campaign of this magnitude, you spend so much time and focus on the project that you can get overwhelmed and bogged down," says Hahn. "Kinetic helped give us the support we needed during the campaign, but even more importantly, during the process of the campaign we were taught how to raise funds in larger amounts from corporations and foundations. We now have the skills to be able to do so successfully again in the future."
Ironically, another obstacle KSO faced in soliciting donors stemmed from the fact that it is a "model of efficiency" for Special Olympics nation-wide and nonprofit organizations in general. The goal of KSO is to have a year of operating funds held in reserve. They currently have approximately two-thirds of their operating funds in reserve. While this was a clear sign of the efficient management of the organization, the size of their reserve account was actually a "questionable" factor in the minds of a few foundations.
"Nonprofits today are in a catch 22. You're expected to manage your organization like a business. If a business makes eight to ten-percent above overhead, they are doing great. For us, that percentage would be the programs we deliver to the athletes. We currently have about 79 cents on the dollar going towards direct program cost, and 21 cents towards administration and development," explains Hahn. "If a business is making 79% profit, they would be high on the hog, yet we get questioned as to whether we are putting enough money into programs. On the other side of the coin, it's just good fiscal management to keep the doors open so you have a good reserve fund — but unfortunately that leads some people to look at it as if you do not need any money."
There were also some very pleasant surprises for KSO along the campaign trail. The organization had anticipated a singular gift in the $150,000+ category and their bread and butter gifts to fall in the $25,000 – 99,000 range. Major gifts actually comprised the majority of their campaign funds with three gifts over $150,000, two gifts over $100,000, and five gifts in the $50,000 – 99,000 range.
KSO's all-volunteer board had 100% participation, with all members making contributions. Board member Dave Lindstrom, a Burger King franchise owner and former Kansas City Chief player, was instrumental in getting KSO their lead gift of over $150,000 (the first gift Burger King has ever made of this magnitude). Another board member, John Meara of the CPA firm Meara, King and Company, made tremendous strides for KSO in the Kansas City corporate foundation world. It's rare to find an organization whose board feels so passionately about what it is doing. KSO is the exception.
Board member John Meara explains why participating in the campaign was so important to him. "Being involved with Special Olympics is one of the most rewarding experiences I've ever had in civic or charitable work, because the organization is made up of people who really care. Everyone involved is contributing their time out of the love of being with Special Olympians. The rewards of being with real people are intangible and irreplaceable. I've been involved with volunteer efforts where you don't feel you're really making any kind of a difference. No one involved with KSO feels that way. Every penny and every hour is being used for the people they serve. KSO is the best run, best organized, best capitalized example of what a state organization should look like," says Meara. "I'm thrilled to have been a part of the successful campaign."
Non-board volunteers echo Meara's praise for KSO. "It was an honor for me to be asked to serve on the fundraising team — there's no better cause anywhere in the nation as far as individuals are concerned than Special Olympics," says Retired Kansas Attorney General Bob Stephan, an instrumental volunteer.
Members of the organization's vast pool of volunteers made themselves available to go on every call to potential donors and corporations. One campaign committee volunteer, Jim McEnerney, worked with a couple who made a $500,00 cash. Another valued gift came when an honorary chairperson was instrumental in getting a $100,000 cash contribution.
The successful completion of KSO's "Together We Win" campaign has not only changed the physical structure of the organization, it has changed the way the organization will raise funds for the future. "Prior to the campaign we raised our funds through three forms: direct marketing, sponsorship, and special events. Now, and in the future, we will focus on major gift, corporate donations, and deferred giving," says Hahn.
Campaign Chairman Dale Chaffin agrees, "For the long-term, the campaign has helped us have a major focus on endowment giving for the future," says Chaffin. "There's a science to entering into these kinds of campaigns — you have to be educated to the process."
The science of process and the service of people. For Kansas Special Olympics they're the secret of campaign success.
*This campaign took place prior to Hartsook becoming Kinetic in 2022.