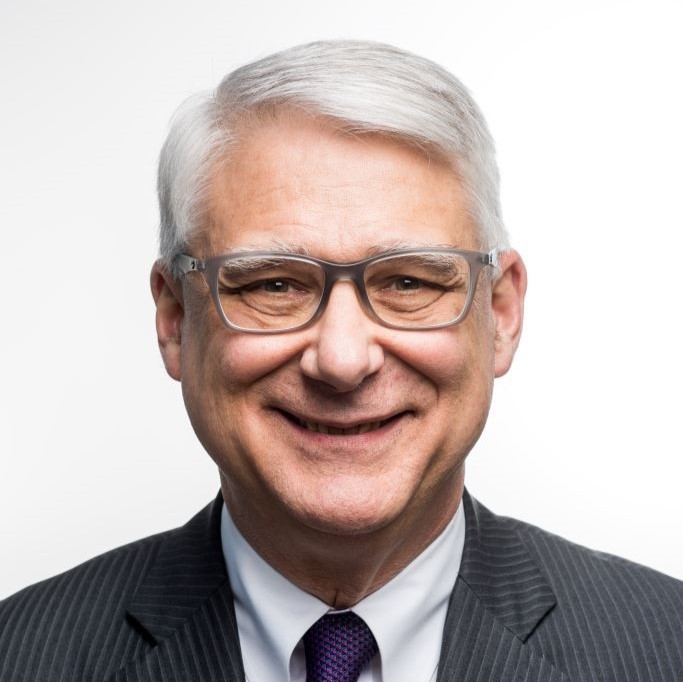 Robert D. Regnier
Founder, Bank of Blue Valley
Robert D. Regnier
Founder, Bank of Blue Valley
Bob founded Bank of Blue Valley in 1989. Bank of Blue Valley is a locally-owned and operated community bank with five locations throughout Johnson County. Over the last 29 years, the Bank has grown to over $725 million in total assets. In 2019, Bank of Blue Valley announced its $94 million sale to Morrill & Janes Bank and Trust's parent, Heartland Financial, which will operate the merged bank under the Bank of Blue Valley flag and retain Bob as CEO.
Bob is a former Chairman of the Greater Kansas City Chamber of Commerce and is currently active as a member or on the board of directors of the Civic Council of Greater Kansas City, Union Station Kansas City, Konsa Valley Capital, Inc., Johnson County Community College Foundation and the University of Missouri Kansas City Foundation. He has received numerous honors including Philanthropist of the Year, Johnson Countian of the Year, Kansas Citian of the Year, Volunteer of the Year, UMKC Alumni award, NAACP MLK Legacy Award, Ernst & Young Financial Entrepreneur of the Year, Thinking Bigger Business Entrepreneurial Legacy Award and the Henry Bloch Human Relations Award.
Bob is currently retired but still consults with Bank customers and serves on the Banks Board of Directors.