Latest News
Kinetic is Growing Globally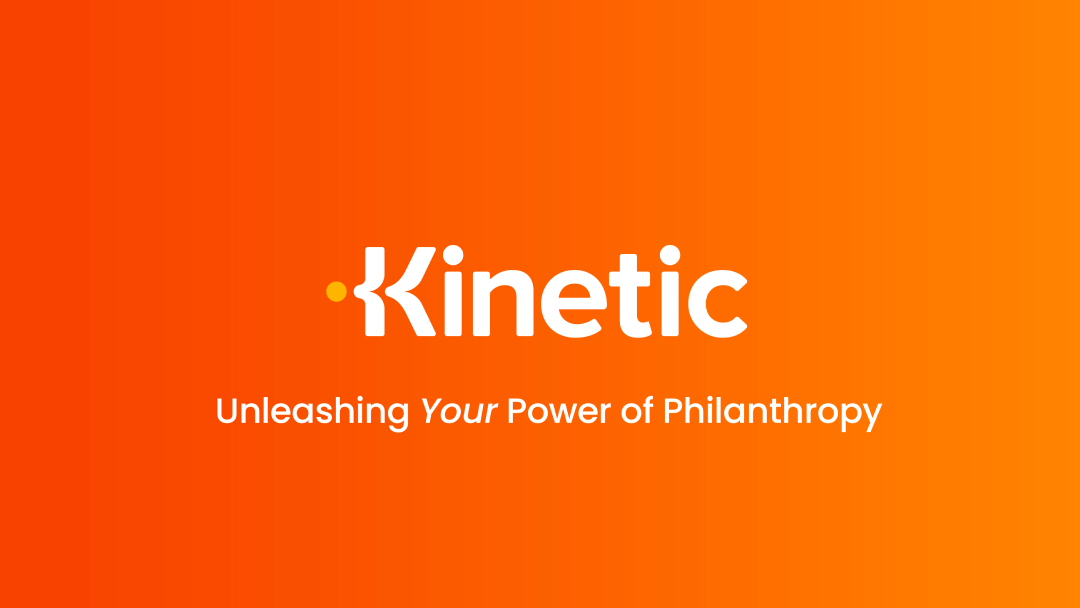 Through our worldwide network of key philanthropic leaders, the Kinetic team's presence in the United Kingdom, Europe and Central America has expanded significantly.
Whether in the United States or abroad, we remain focused on our clients' sustained success and transformational change by providing an insight-based, honest approach to fundraising using holistic research and decades of industry experience.
Kinetic blends strong qualitative and quantitative research to identify relevant fundraising opportunities, then uses its decades of experience and insight to deliver a unique playbook to each nonprofit organization we serve.
We are pleased to introduce these global clients that are part of the Kinetic family:
Hello World
 (London, England) is helping solve the global education deficit by working with marginalized communities to build state-of-the-art, outdoor Internet Hubs and bridge the digital divide. Each Hub provides free internet access and world-class educational software to over 1,000 people, giving underprivileged children and adults an education and a voice in the global community.
The Gradel Institute of Charity (Oxford, United Kingdom), based in the University of Oxford, is an academic institution dedicated to ensuring charity remains a vivid and vital part of society. With a multi-faceted mission, its research is intended to guide and inspire action that will sustain the charity sector in the U.K. and abroad. Its teaching and curriculum encourages more professionals to work in the nonprofit field while strengthening the skills of individuals in nonprofit leadership.
Our Global Team is Expanding
Kinetic welcomes Jonathan Smith to the Kinetic team as an executive vice president. In his role with Skylark Works, Jonathan has been instrumental in expanding Kinetic's presence and ability to bring its unique approach of support for charitable organizations in the U.K.
Jonathan leads the development of Kinetic's profile and projects in the U.K. He is a founding director of Oxford University's spin-out social venture, Skylark Works—a consultancy which "helps businesses wanting to do good and charities wanting to do business." A law graduate and former Business Ambassador for HRH Prince of Wales, current King Charles III, he co-founded the U.K. think tank, Charity Futures with Sir Stephen Bubb. More recently, Charity Futures was instrumental in the creation of the Gradel Institute of Charity at New College at Oxford University, where Jonathan continues to serve on its Advisory Board. He has also served on numerous Development Advisory Boards and informally advised more than one hundred U.K. charities.
Global Advisory Council
The Kinetic Global Advisory Council is an influential group of global advisors who understand Kinetic's unique brand of fundraising counsel. They provide perspective and endorsement to Kinetic as it seeks to spark the power of philanthropy in the United States and around the world.
Don Alexander
President, Alexander and Associates, Inc.
Naples, Florida
Michelle Barnes
Executive Director, Helen R. Walton Children's Enrichment Center
Bentonville, Arkansas
Sarah Blom
Senior Executive Director, Michigan State University
East Lansing, Michigan
Sir Stephen Bubb
Co-Founder, Oxford Institute of Charity; President, Charity Futures
Oxford, United Kingdom
Doug Cowan
President/CEO, Community Services League
Independence, Missouri
Dave Dennis
President, Specialty Contractors & Associates, Inc.
Gulfport, Mississippi
Sam Dunn
Director of MBA Career Management, Marriott School of Business Brigham Young University
Salt Lake City, Utah
Dr. Brian Klaas
Dean, Henry Bloch School of Management, University of Missouri-Kansas City
Kansas City
Randy Lawson
Chairman and CEO, LAWCO
Bentonville, Arkansas
Kevin Patterson
Deputy Scout Executive and Chief Operating Officer, Circle Ten Council, Boy Scouts of America
Dallas, Texas
Dr. Marie McCarther
Associate Professor, School of Education, University of Missouri-Kansas City
Kansas City
Ken McClain
Partner Attorney, Humphrey, Farrington, McClain
Independence, Missouri
Dr. Matthew Naylor
President and CEO, National WWI Museum and Memorial
Kansas City
Dr. Jon North
Vice President for Institutional Advancement, MidAmerica Nazarene University
Olathe, Kansas
Joel Ross
Retired CEO, Universal Electric Corporation
Pittsburgh
Deborah Sandler
General Director and CEO, Lyric Opera of Kansas City
Kansas City
Adrian Sargeant, Ph.D.
Co-Founder and Co-Director Institute for Sustainable Philanthropy
Plymouth, United Kingdom
Joanna Sebelien
Chief Resource Officer, Harvesters – The Community Food Network
Kansas City
Randy Wisthoff
CEO, President and Director, The Kansas City Zoo
Kansas City
Miles Young
Warden, New College University of Oxford
Oxford, United Kingdom
Jaime Zablah Siri
Vice President
San Salvador, El Salvador
Kinetic Corporate Board of Directors
Matthew J. Beem, Ph.D., CFRE
Chairman and CEO
Kansas City
Terrence P. Dunn
Retired, Chairman and Chief Executive Officer, JE Dunn Construction
Founder, DD Ranch Leawood
Kansas City
Robert D. Regnier
Vice Chairman, Bank of Blue Valley
Kansas City